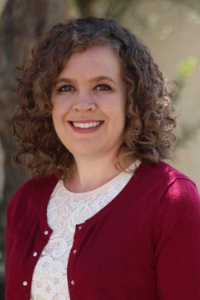 Assistant director of training,
DMH + UCLA Prevention Center of Excellence
Dr. Marlotte is a licensed clinical psychologist who received her doctorate from the University of La Verne, where she studied clinical and community psychology. Dr. Marlotte completed a predoctoral clinical internship working primarily with underserved populations at an outpatient community mental-health center and juvenile hall. Dr. Marlotte also completed a two-year postdoctoral fellowship at Children's Hospital Los Angeles, where she specialized in working with adolescents and their families. During her fellowship, Dr. Marlotte provided education on trauma-informed care, multicultural competency, somatic-based treatment modalities, psychological testing, crisis assessment and intervention, and nonsuicidal self-injurious behaviors. She earned her bachelor's degrees from Occidental College in cognitive science and kinesiology and her master's degree from the University of La Verne in clinical psychology.