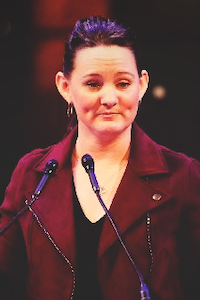 Trainer,
DMH + UCLA PRevention Center of Excellence
Megan Cox received her BA in Psychology from UC Santa Cruz and her MA in Applied Psychology from New York University. Before joining the COE team, Megan directed a college access and success program with The Posse Foundation supporting college-bound youth through graduation, facilitating conversations at campuses to be more inclusive and accessible, and engaging community stakeholders in conversations centered on mental health and cross-cultural awareness. Prior to that, she helped manage a program aimed at supporting teenagers and young adults with obtaining educational and professional opportunities.
Megan's past research interests include exploring immigration experiences of youth who relocated to South Africa from Zimbabwe and the experiences of Holocaust survivors from a Positive Psychology lens. More recently, she has focused on finding ways to support professionals with their wellbeing and the ways community care can build resilience and hope for both the community and the individual. Megan is a trainer at the UCLA Prevention Center of Excellence.