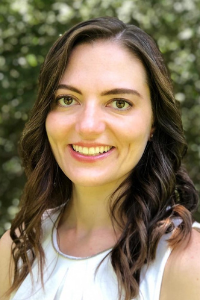 Assistant Director, Early Childhood Core
Assistant clinical professor,
department of psychiatry and biobehavioral sciences
Dr. Nastassia Hajal is a child clinical psychologist on faculty at the UCLA Department of Psychiatry & Biobehavioral Sciences. Her primary interests are in parenting and young children's emotional development in the context of family stress and trauma.
Dr. Hajal is interested in translational work that bridges basic science on developmental psychopathology, parenting, and emotion with clinical research on the promotion of child and family resilience. She has a particular interest in studying caregiver emotional processes using novel methodology, including intensive and ecologically valid techniques (such as experience sampling methodology), affective neuroscience (such as EEG), behavior genetic designs, and clinical trials. Dr. Hajal's translational experience spans from the translation of basic science findings into family-centered intervention practices to the integration and implementation of well-established approaches into large systems (e.g., UCLA Health System, Los Angeles Unified School District). Her work has been supported by private foundations as well as by the National Institute of Child Health & Human Development.
Dr. Hajal is a licensed clinical psychologist with extensive experience in the assessment and treatment of children, adolescents, and their families. She is an attending psychologist and the Assistant Director of Early Childhood Mental Health at the UCLA Family STAR (Stress, Trauma, and Resilience) Clinic, where she supervises clinical psychology, child psychiatry, and social work trainees.
Dr. Hajal received her PhD in Child Clinical Psychology from the Pennsylvania State University. She completed her pre-doctoral clinical internship and postdoctoral fellowship at the UCLA David Geffen School of Medicine and Jane & Terry Semel Institute for Neuroscience & Human Behavior.