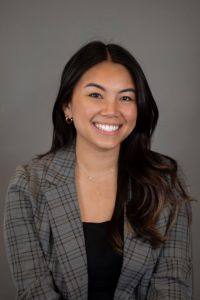 ELearning SPecialist,
DMH + UCLA PREvention Center of Excellence
UCLA-UCSF ACES AWARE FAMILY RESILIENCE NETWORK (UCAAN)
PaulinaPhuongNguyen@mednet.ucla.edu
As an eLearning Specialist with UCAAN, Paulina leverages her Bachelor's of Science in Community and Public Health from CSU Dominguez Hills, years of experience in higher education, and social and behavioral work in ABA therapy to lead, design, and implement courses. Her areas of expertise include biological science topics, diversity, equity, and inclusion (DEI) practices, as well as onboarding and engagement for new employees. Previously, she worked at USC where she led, designed, and facilitated training and development events for thousands of employees ranging from ground-level to upper-level management.
She has a passion for honing her skills in the realm of education and training. In addition to her commitment to her own professional development, she is also deeply invested in creating curricula that can elevate and amplify those around her.