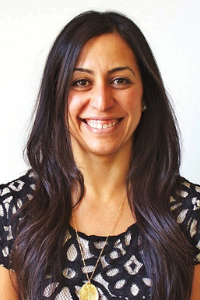 senior clinical training manager,
dmh + UCLA Prevention Center of Excellence
Dr. Sophie de Figueiredo oversees systems-level implementation of a variety of trauma and resilience informed training programs for employees of LA County across various sectors, including those from the Office of Education, Department of Mental Health, Home Visitation, and LA County Disaster Service Workers during the COVID-19 pandemic. Dr. de Figueiredo is also a practicing licensed bilingual/bicultural clinical psychologist who, prior to joining UCLA, supervised staff psychologists for many years in a DMH-contracted behavioral health clinic within the Division of Adolescent and Young Adult Medicine of Children's Hospital Los Angeles primarily providing direct clinical services, including several evidence-based practices, to a range of culturally diverse, underserved teens, young adults and families. Her primary areas of clinical emphasis include youth exposed to complex trauma, pregnant/parenting teens, youth diagnosed with neurodevelopmental differences and/or chronic medical illnesses, and issues related to immigration and acculturation. She is especially passionate about supporting young women from BIPOC communities in navigating their unique challenges in order to enhance opportunities for achievement, health and wellbeing. Dr. de Figueiredo has extensive experience providing trauma-informed clinical supervision to interdisciplinary teams and front-line staff and psychology trainees and has developed and facilitated diversity seminars for post-doctoral psychology fellows to enhance clinical sensitivity and humility in provision of care. Her research focuses on risk and protective factors related to compassion fatigue and burnout among interdisciplinary groups of trauma providers. Dr. Sophie de Figueiredo is a Senior Clinical Training Manager at the UCLA Prevention Center of Excellence.