Meet the Team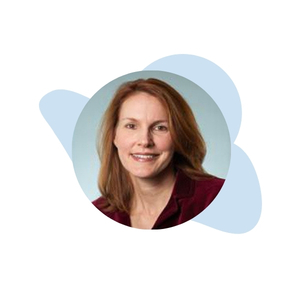 ---
Blair Paley, PhD
Director of SEEDS
Blair is invested in utilizing SEEDS programs to support families and schools in developing shared practices and collaborative partnerships to promote the healthy development and wellbeing of young children.

Blair's work focuses on developing early interventions for parents and caregivers with young children impacted by trauma, prenatal alcohol exposure, and other early adversities, as well as designing professional development opportunities for community providers who work in early childhood settings. She is the Director of the Early Childhood Core in the Division of Population Behavioral Health, and a Clinical Professor in the Department of Psychiatry and Biobehavioral Sciences at the David Geffen School of Medicine at UCLA. Blair has served as Principal Investigator on a number of federally-funded grants focused on the development and dissemination of interventions for young children and families in under-resourced communities. Blair completed her undergraduate work and earned a doctoral degree in clinical psychology from UCLA.

In her free time, Blair plays by getting outside as often as possible to hike and kayak.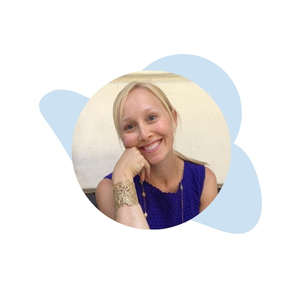 ---
Jolie Delja, MS
Director of Training and Community Partnerships
Jolie is energized by working with our SEEDS partners and the amazing early childhood professionals who participate in SEEDS from all across Los Angeles County and beyond.

Jolie has facilitated family programs and professional development programs on school readiness and early childhood trauma-informed care for over ten years. She is a certified SEEDS facilitator, Right From the Start group facilitator, Music Together teacher, and yoga instructor. Jolie earned a bachelor's degree from Loyola Marymount University and a master's degree from Harvard School of Public Health with a concentration in Maternal and Child Health.

In her free time, Jolie plays by exploring the great outdoors (she has visited 20+ National Parks and aims for more each year).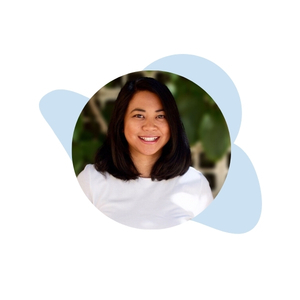 ---
Clare Gorospe
Director of Operations
Clare leverages her skills in technology and creative design to innovate the implementation of SEEDS from the university setting to the community.

Clare has been a Project Director for several federally-funded grants aimed at developing, implementing, and evaluating interventions for young children and their families. She has over 15 years of experience overseeing operations for clinical, research, and professional development programs. Clare earned a bachelor's degree in Cognitive Science with a specialization in Computing from UCLA.

In her free time, Clare plays tennis and enjoys cheering on her favorite sports teams – go Bruins!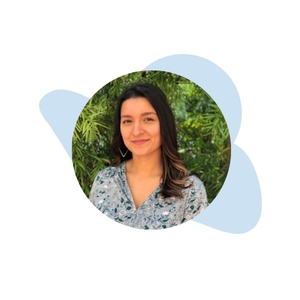 ---
Gabriela Alejos, LCSW
Curriculum Developer & Facilitator
Gabriela believes in the power of play to strengthen relationships and brings that belief into her work with SEEDS.

Gabi conducts early childhood assessments, facilitates groups for parents, families, and professionals, and provides zero to five therapy. She is a certified SEEDS facilitator, FOCUS for Families and Couples trainer, and Level 2 Reflective Parenting facilitator. Gabi earned her bachelor's degree from the University of San Francisco and a Master of Social Work from the University of Southern California with a concentration in Children, Youth, and Families.

In her free time, Gabi plays by baking homemade versions of her favorite snacks (hello, homemade Oreos).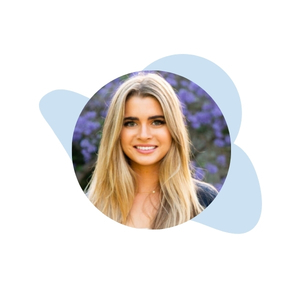 ---
Valerie Yarema, MSW, PPSC
Curriculum Developer & Facilitator
Val applies her prior experience as a clinician and her love for connecting with people to her work on the SEEDS team.

Val utilizes a trauma-informed lens to promote the school readiness and emotional wellbeing of young children while supporting the professional development of early childhood professionals. A graduate of UCLA's Master of Social Welfare program, Val previously served as a school-based therapist for Family Service of Santa Monica where she provided individual therapy, group therapy, and case management services to elementary and high school students. In addition, Val provided therapeutic and educational support services to students attending YouthBuild Charter Schools of California. She also served as a Project Coordinator for the UCLA Division of Population Behavioral Health's FOCUS for Early Childhood research study where she worked directly with military families with young children.

In her free time, Val plays by going to the beach and winning in Monopoly.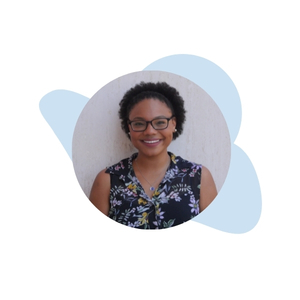 ---
Victoria Lloyd, MEd, MPH, LCSW
Curriculum Developer & Facilitator
Victoria brings her expertise as a bilingual, bicultural social worker and former elementary school teacher to SEEDS.

Victoria works at the intersection of education, public health, and social work. Previously, she served as an elementary school teacher and an Advocacy Fellow for the L.A. Trust for Children's Health. Victoria is now a school social worker. She is a certified SEEDS facilitator, a Youth Aware of Mental Health facilitator, and a yoga instructor. Victoria earned her bachelor's degree from Washington University in St. Louis, her Master of Education from Southern Methodist University, and her Master of Public Health and Master of Social Welfare from UCLA.

In her free time, Victoria plays by going on coffee walks with friends.
---